Guest reviewed : "The breakfast was amazing. We had lunch there twice. It was delicious. The Staff are very helpful and friendly. The place is spotless. I would highly recommend anyone to stay there" From Maria _Ireland
Sky Restaurant: is our 4-star restaurant with a spectacular view of the city located at 12Ath Floor. We serve variety of International Cuisine food items for breakfast, lunch and dinner. Our upscale and trendy restaurant is to stimulate your palate while letting the splendid view of Saigon downtown take your breath away.
Operation hours : 06:00 - 22:00
Room services : 24 Hours
Breakfast Buffet serving time 06:00 - 09:30 weekday ( From Sat & Sun day : 06:00 - 10:00 AM)
To update our newest promotions please access our Sky Restaurant's Facebook
Outlet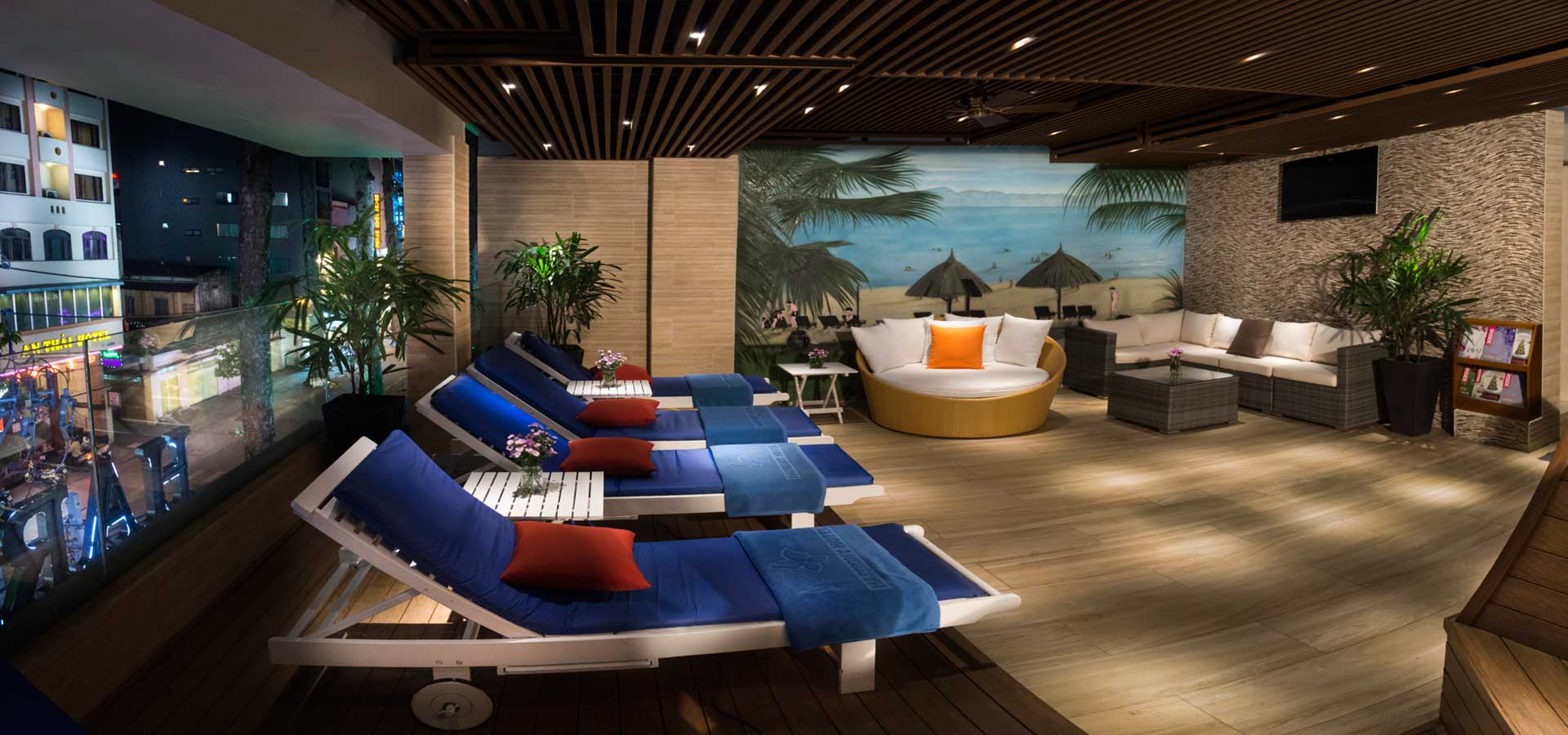 Pool Bar
It is relax time ! Enjoy the best cocktail in Pool bar or try something different like our draft beer and get Happy hour from 15:00 - 18:00 daily
01FL - Open time : 07:00 AM - 22:00 PM
Lobby Bar
Enjoy a meal from our amazing dinner menu or sample one of our delicious desserts. Either way you really should treat yourself to something from our incredible new cocktail range.
Open Time : 06:00 - 00:00
Luxury High Tea
Venue: Lobby Bar
Price : VND 150,000++/Set
Open time: 14:00 - 21:00
Piano Concert : 15:30 - 17:30 (Tue - Thu - Sat)
International Food
Great Taste